Children's Book With MCRL Printing Services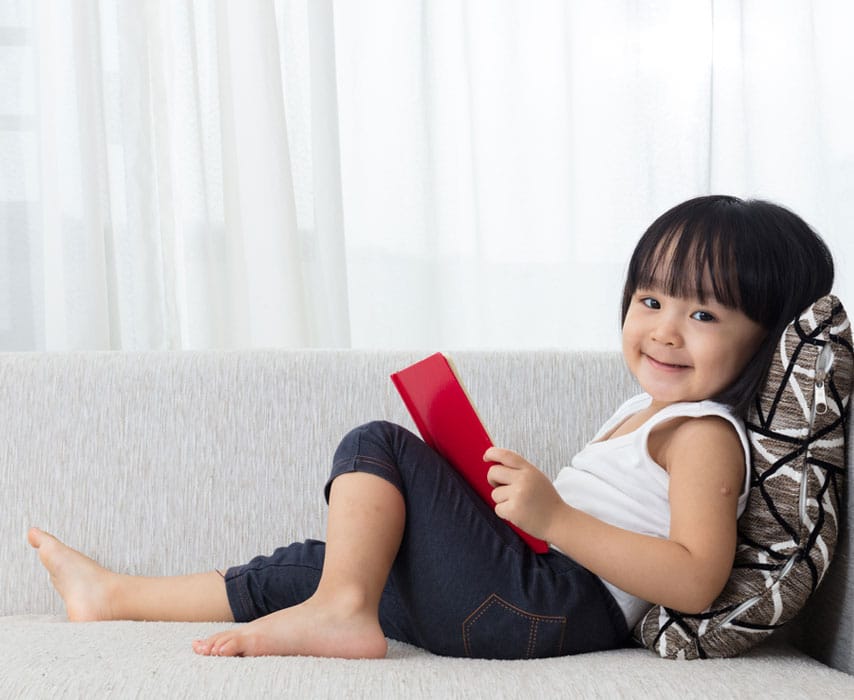 "Read it again, please!" Whether you're a new or established author, those are the words you most want to hear. After all, you wrote your book to delight children. You want to make them giggle. You want to touch their hearts. You hope that your book will become a well-loved classic. It starts, of course, with writing a compelling story that appeals to children and hopefully, adults too. But don't underestimate the importance of quality printing. From vivid colors to durable construction to just-right sizing, taking your story from a fabulous idea to a book in the hand of every child is hard and strategic work. That's why you need top quality children's book printing services.
Since 2004, MCRL Overseas Group has printed high-quality children's books, merging the best of overseas printing with the advantages of local service. We have an extensive network of resources in China so that we can offer reasonable and competitive pricing. More importantly, our experienced and professional staff are headquartered in North America to provide hands-on management and superior customer service.
Get a fast & free quote for your children's book
Not sure where to start?
Tell us about your book. Is it a picture-driven board book for babies and toddlers? An illustrated chapter book for young readers? Or a novel for young adults? Each type of book has different printing needs.
Is this your first book? Let us help you navigate the printing process. Our experience will help you cut through the jargon and confusion of what can be a daunting experience. Have you done this before? Let us show you why MCRL should be your go-to children's book printer.
We've helped thousands of authors and publishers print their board books and other children's books from start to finish. With people both here and in China, we have a hands-on approach, giving you superior customer service, excellent print quality, and competitive pricing.
You're in the right place if you want to:
Print a custom designed children's book
Print a children's board book
Print a hardcover children's book
Print a softcover children's book
Self-publish a children's book
Self-publish a children's picture book
Work with an established & experienced overseas printing company
Ensure your printing job is done right the first time
What now?
We can help in three easy steps:
Contact us to discuss your project and/or request a sample.
We'll send you a custom quote based on your specifications.
We'll manage the production and deliver your children's book to your doorstep on time and on budget.
Trust us.
Since 2004, MCRL Overseas has met the stringent audit standards of Disney and Walmart for quality, production and delivery. With highly experienced teams in both China and North America, your printing project is closely monitored at every stage.
We understand that using overseas printing services may seem risky. That's why we're here. With MCRL Overseas, you can have complete confidence that your printing project will be completed seamlessly and to the highest standards – yours and ours. We have solid, long-term relationships with our suppliers and thousands of successful projects under our belts.
You'll be updated on your project's status throughout the production and printing process. We work with you to ensure a positive, stress-free experience and to deliver a book that surpasses your expectations.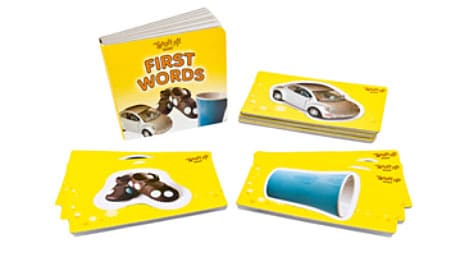 "We have worked with MCRL since 2007 and will continue to do so. Their quality has always been exceptional. We supply large retailers like Target, Amazon, ToysRUs and more and they have always delivered on a timely basis."
Safe printing for children and the environment.
At MCRL Overseas Group, safety is our top priority. All of our books are printed with soybean ink which is lead-free and phthalate-free. This environmentally safe ink poses no health risks or concerns for tiny hands.
Soy-based ink is not only more environmentally friendly than other ink bases, it also produces more accurate colors. Soy is easier to recycle when compared to oil-based ink. Unlike lead, soy ink is biodegradable and renewable. Soy ink is also more cost-effective, requiring less ink than traditional printing inks for the same quantity of print outs.
Learn more about our safe inks for children's books and how you can have an environmental focus when printing your next book.

MCRL uses overseas labor to produce products for clients but the materials we use are sourced from all over the world. We prefer the use of Eska®board for all of our hardbound books and journals as their cardboard durability is the highest standard in the market. Eska®board is at the forefront of technology and production methods. This superior 100% recycled cardboard is manufactured in a way that eliminates warping due to different climates so it lays flat and stays flat. It is also easy to cut, die cut, crease, score, gouge, mill, punch, drill and emboss/deboss. Ask us to quote Eska®board on your next project.