Children's Book Printing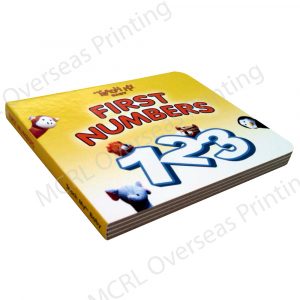 We print beautiful, non-toxic inks and materials for soft cover, hard cover and board books.
Whether softcover, hardcover or board book, MCRL produces vibrantly children's books that will stand up to years of enjoyment for any child who receives it.
Print exactly what you want with many options in paper stocks, colours, binding and finishing.

See how we can save you on top-quality children's book printing!

Children's Book Printing Testimonial
"My family has been working 4 years on a children's graphic novel; our very first self-published book ever. Everything about creating a book was a mystery. The book itself changed over and over again, but the worries really began when the book was finished. So many questions: how does one find a printer, the paper puzzle: weight and type, we didn't know where to begin, and are we even going to be able to afford to get it printed, and if we do, can we trust that it will be done correctly and on time? Well, MCRL Overseas Printing answered all our questions, our many many questions, with patience and understanding. When asked for sample paper, a couple of books came within a couple of days to help with our decision. The proofs came just as quickly. The books were shipped right on time and delivered to our door in packaging that kept them undamaged and in perfect condition. When our second book in this series is ready for the printer, we know just where to go.
Thank you so much, Mankit and Karen, for making this experience so easy."
Trilleen McFarlane, secretary for Ashen-Nashe Books (Puddle Pup Tails vol. 1)
Gallery
Child Safe
Lead free, phthalate-free and environmentally sound, soy based inks are used for all of our children's book printing jobs.
Satisfaction Guaranteed!
We work with through the entire process to ensure your printed children's books exceed your expectations!
Experience Counts
Our experienced team is dedicated to quality and service to get your printing job done right, the FIRST time.