What Clients Are Saying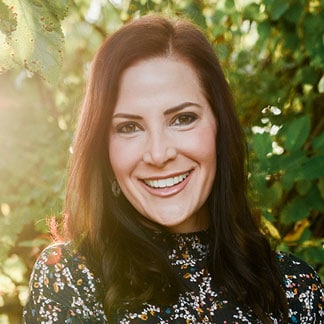 "Exceptional. I can't say enough about MCRL and their conscientiousness and attention to detail. There is a reason they have all these 5 star reviews. They are great to work with, friendly and get the job done fast. Stateside printers are sadly slow, not in any hurry to help. Waited over a month just for a quote from a local printer. With MCRL, entire job done in 5 months (including 9 weeks shipping from China). And the finished product is EXACTLY as I pictured it in my head. Truly exceptional. Their customer service is the best in the industry."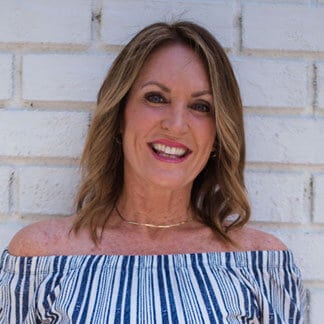 "I originally tried to print my planners directly with an overseas factory. The samples were terrible. When you are new to printing, you don't know what you don't know. I am so grateful to have found MCRL. They've done a phenomenal job on every detail of the Balanced Life Planner® and Designer Notebooks. Their team took the time to ask if I'd thought about this or that. I was never afraid to ask questions, they patiently explained terminology, included physical proofs and communicated with me throughout the process. When you surround yourself with experts, you don't need to know it all. You just need to know who you can rely on. I consider MCRL part of my "A" team and look forward to working on many more projects together!"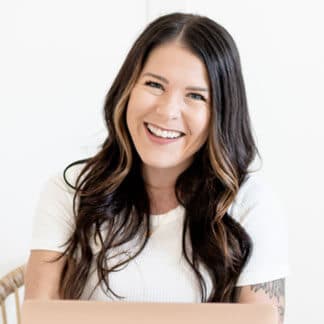 Jess Massey
Founder of Hustle Sanely Peacefully Productive Planners
@hustlesanely
"Before working with MCRL, all of our planning tools were digital. When the time came to expand into the print product space, we knew we needed help since it was a whole new ballgame for us. Working with MCRL made the entire print planner process seamless, simple, and straightforward.
Thanks to MCRL, our community now has the perfect planner to help them Hustle Sanely all year long! If you are looking for a team to help bring your planner project to life, look no further – MCRL is who you want on your side!"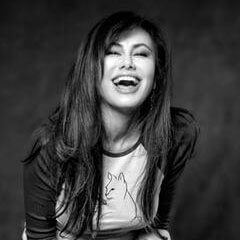 "When Susan and I discovered the environmentally conscious MCRL we were over-the-moon thrilled. Planet friendly? Check. Then we talked with the MCRL team. Patient and kind? Check. (When you're new to book publishing, like us, that's key.) Phenomenal quality? Check. Our illustrated books knocked the socks off a storied independent bookseller based in New York City and Philadelphia which called them "simply top tier." In fact, they liked our books so much they did an entire window display. I cannot sing the praises of MCRL loudly enough!"
"MCRL has been amazing! The entire team is always ready to answer questions, give suggestions and provide excellent quality work! I have thoroughly enjoyed my relationship with them and am looking forward to completing many more projects! Thank you MCRL!"
Analynn Sardella
CEO Char-Mar Publishing LLC Charlie & Marley's Great Discoveries Series
"I have used MCRL for my past two books and will continue for 7 more ! The team is always professional and polite. They are on top of things and always answer you back in a timely manner. I have been extremely happy with the quality of my books, as I feel they are of superb quality. Pages are intact and never fall out. The spine of book is strong, the quality of the pages and color; excellent. Thank you Carol and your team for all you do and for taking good care of each and everyone of us!"
"Jamie, Carol and the whole team at MCRL were a pleasure to work with. They guided me through my first large overseas print project with ease, and quickly responded to any questions I had. I've been so happy with the final result of my kids journal product, and wouldn't hesitate to recommend MCRL."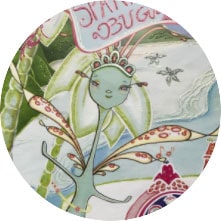 "I would like to personally thank, and recommend MCRL printers! We worked together on my children's book
Quest For Brightland, Book 1, The Blessing Ball
, over the course of many months. They were the only company I could find who was willing to take a risk and print glitter on every page. It was not easy to figure out but they did everything they could to solve challenges and keep working with me until I was happy. And HAPPY, is exactly what I am!! My book is actually stunning, the glitter makes every picture as magical as I intended them to be. MCRL Printers have actually made my dreams come true and it was a pleasure to have their expertise and constant help on my team! Thank you to Josh, Carol, Jamie, and Mankit! You made this part of my journey wonderful! Love and Blessings to you all:)" ANGELEAH:))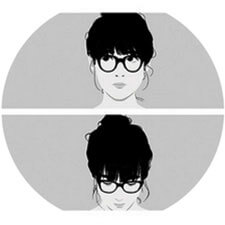 Ann Koyama
Publisher Koyama Press
"MCRL Overseas Printing has been my main printer since 2007. In fact the first book I had printed professionally was printed by MCRL. Over the years, Mankit Chan has walked me through various processes and has always made himself available to resolve any issues as they arose. My company has published over seventy titles now, most of them printed by MCRL. I'm happy with the quality of the printing and plan to use MCRL again very soon. I have referred several clients to them over the years and will continue to do so."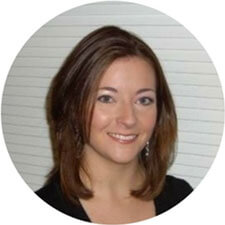 Shaela Cooper
Incentra, Inc.
"Our company has worked with MCRL Overseas Printing for around four years now, and we look forward to continuing our partnership with their team for years to come. We've worked with them to deliver solutions for one of our biggest clients on multiple occasions and have always been satisfied with the results. The process is always smooth and easy, they're a joy to interact with, and the deliverables are beautiful. We've collaborated with them to develop everything from custom presentation packets to framed service award gifts, and we're always pleased with their eagerness to create exactly what we need, as well as their prompt turnaround. We couldn't ask for a more supportive partner."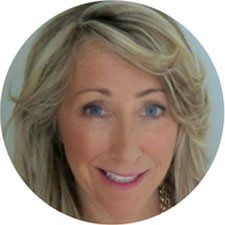 Christy Cook
CEO, Teach My Toddler Inc.
"We have worked with MCRL since 2007 and will continue to do so. Their quality has always been exceptional. We supply large retailers like Target, Amazon, ToysRUs and more and they have always delivered on a timely basis."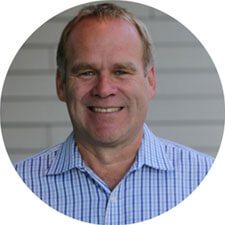 Steven Brown
CSI International Inc., Canadian Spirit Inc., President, CEO
"I began using MCRL Printing seven years ago. As a result of that amazing first experience have been using them ever since for any of my China Sourcing needs. I have used MCRL on more than 100 projects. They are pros! They have feet on the ground to assist with inspection during the production process which is critical. They provide me with clear communication at all times. And if there is an issue they do not make excuses. They own the problem….Such a rarity!"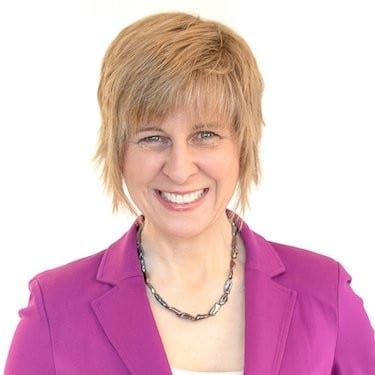 Teresa De Grosbois
President, Small Shifts Books & Media
"MRCL is our primary printer for both hard and soft copy books. Their level of quality and service is exceptional. They are proactive in resolving issues and produce on-time results. I highly recommend this company for your large scale printing needs."
Samantha Wilson
President, Kidproof Safety Education
"Mankit has continued to provide exceptional service to Kidproof over the years. He is 100% reliable and always delivers on his promises. I would recommend Mankit and MCRL Printing to organizations wanting large volume, high quality and consistant printing / publishing services."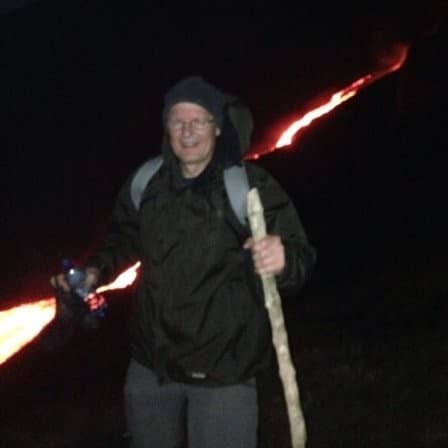 Marjan Glavac
The Busy Educator
"I researched over 50 printing companies to print my hardcover book Teaching Is…. Mankit's company MCRL Overseas Printing was the only company that I came across that could meet my price point and more important my quality criteria for the book. Anytime I had any questions or concerns, Mankit or someone on his staff were there to help me."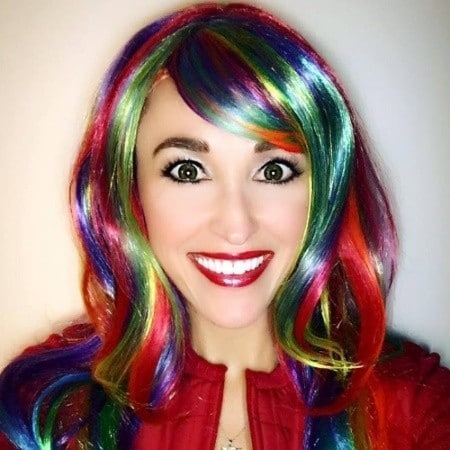 Sheri Fink
President, Whimsical World
"I first hired Mankit Chan in 2010 and MCRL Printing did an excellent job on my project. Not only was everything printed and delivered beautifully and on time, but also with professionalism and courtesy throughout the entire project (and at a great price). I've been so happy with the results that I've recommended Mankit's services to numerous people in the publishing industry and will be hiring him again for my next big project."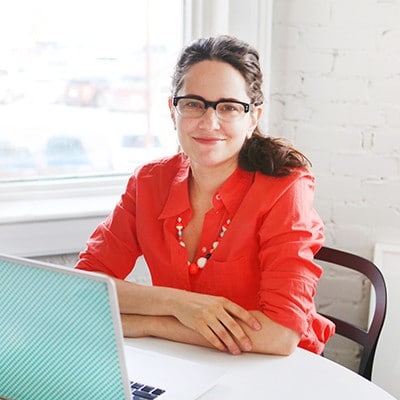 Janine Vangool
Publisher, UPPERCASE Publishing Inc.
"I am very happy with MCRL Overseas Printing. "The Shatner Show" book was our first venture into publishing and printing it in China was the only way we could afford to get it done. MCRL was very good at explaining the process and keeping me informed. I am pleased with the results and look forward to working with MCRL again."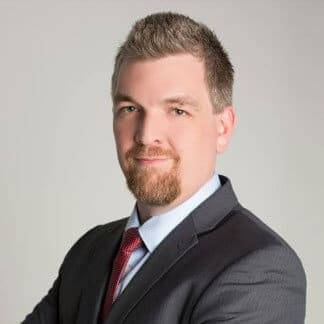 David Enevoldsen
Thoughts of Abundance LLC
"MCRL Overseas is awesome. I used them to print a customized journal. They were extremely helpful, very responsive, patient with me, and ultimately produced an awesome product exactly in line with what I wanted. Pricing was very reasonable. I'd highly recommend them to anyone interested in printing."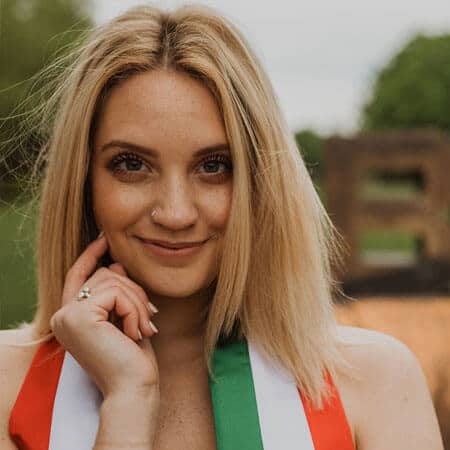 Kennedy Harris
Live Inspired
"I can't say enough great things about MCRL! I had little to no experience bringing my product to life, and Carol & Jamie patiently guided me to exactly what I envisioned. I could not be happier with my end result. My shipment of 2,000+ planners just arrived, but I'm already planning my next order with MCRL! Thanks for everything — I am so lucky to use this company!"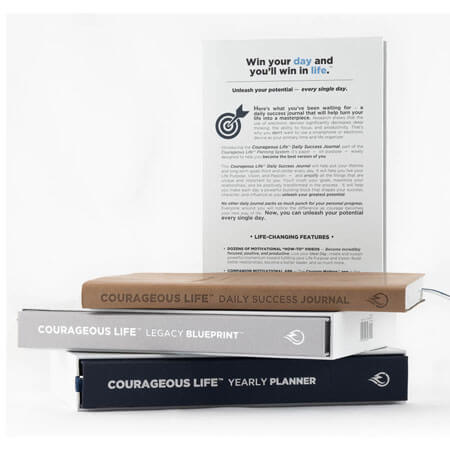 "
Simply THE BEST!
 From start to finish, the MCRL team was 
outstanding
. They were patient, courteous, professional, timely, and produced results that met or exceeded our expectations time and time again. As a published author, I've interacted with many editors and literary agents. I can tell you without hesitation that MCRL is the right choice!"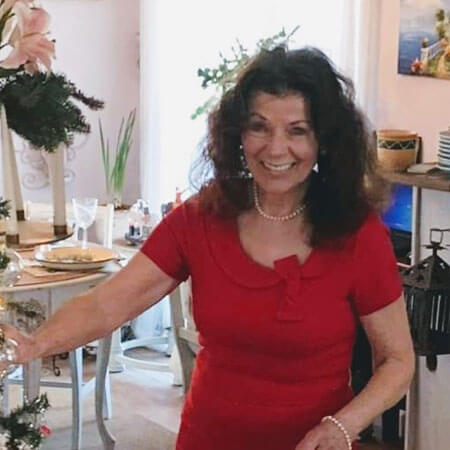 Gabriele de Ginant
CA, USA
"MCRL did a fantastic job on our first job with them. The books came out stunning! The colors look great and we can tell that the attention to detail. All during this difficult time, communication was also great…I can and will gladly recommend MCRL to others and will work with them again when the need arises. Overall–a job very well done. Thank you MCRL Printing."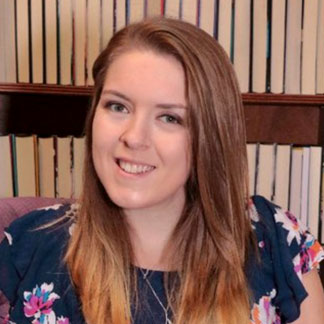 Mandi Lynn
"The quality of the product I ordered was phenomenal! I'm brand new to handling printing my planners and had a lot of questions. Everyone I talked to was super helpful. I plan on coming back for future products!"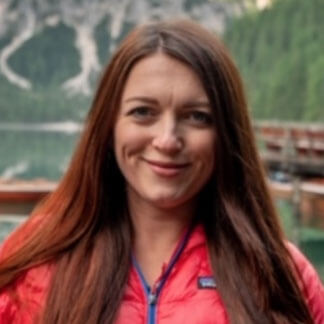 Nataliya Moon
author of Adventure to the top of the Mountain
"I am very pleased with how my children's book turned out. The team was very helpful from the beginning and always promptly responded to all my emails with questions and concerns. The delivery of my books was very smooth. I highly recommend MCRL and would print with them again in the future."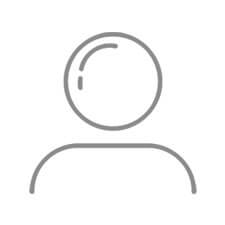 Karen Stitt
Patnode
"MCRL did a great job on my children's book
Hi, My Name is Gracie!
The colors are great and the board books are amazing!"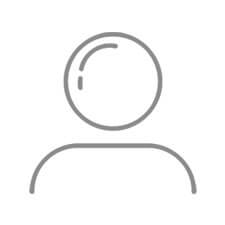 Clive M. Law
President, Service Publications
"Since 2007 I have used MCRL exclusively for my hard-bound books and receive many compliments from individuals, museums and libraries on the quality of the books."
Read full story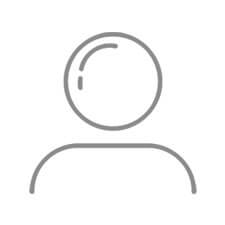 Paul
MURAL MOSAIC
"I can't say enough great things about MCRL Printing. They have consistently exceeded our expectations on every aspect of the printing process, from pricing, supplying excellent proofing and the quality of the finished product. MCRL went the extra mile to help us get our books in time for an important show. We have used their services multiple times and plan to continue engaging their services as our product line grows."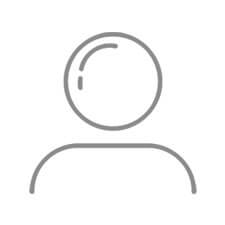 Ian Macdonald
ThistleXpress Inc.
"We were most gratified by MCRL's personal attention to our order, amazingly prompt production and shipment, and quality of the finished product. Our clients have described the quality as "stunning", "remarkable" and "exquisite", several saying it was the "most beautiful book" they had seen. It doesn't get much better than that. The quality was well above my expectations, and the price well below!."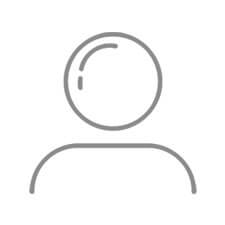 Ron Pollock
Niles OH
"With this being our first book to have printed in China we were very concerned about quality. From start to finish, MCRL was most helpful and understanding of our concerns. The quality of the printing and assembly was A-one and the photo quality was outstanding. Every step of the process was completed at the specified time and the books arrived at our door at the scheduled time."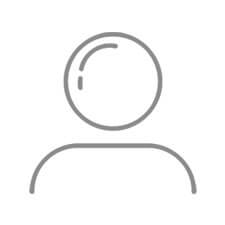 Ross Davies
Stone Cannon Press
"I've been very pleased with every aspect of dealing with MCRL. The quality of the finished products is exceptional, communication is ongoing and timely throughout the various stages of an order and the staff are very knowledgeable and helpful throughout the process. And all this at a very competitive price. I highly recommend MCRL."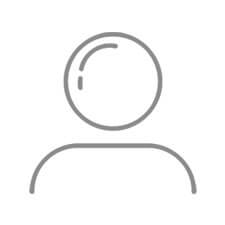 Samantha Wilson
President Kidproof
"Kidproof Canada/USA publishes several different safety books and handbooks for retail each year. This year, we have chosen MCRL to print our publications overseas. We are very pleased with the result. Besides the high quality and competitive pricing, the care and responsiveness with which all details were handled is outstanding…"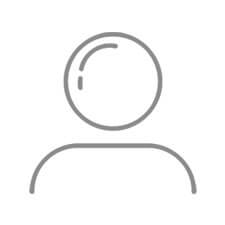 Michelle Belanger
Laurentian University
"We were pleased with MCRL's service, efficiency and exceptional quality. MCRL's product was cost-effective, reducing our printing cost substantially and generating even greater savings by offering the flexibility to ship directly to our consultants worldwide rather than us having to incur the shipment costs from Canada."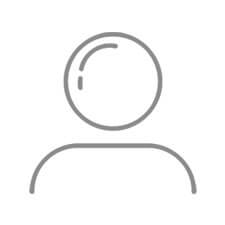 Cam MacKenzie
Adspec Images
"We have used MCRL to produce a number of catalogs for our company. The quality and service is excellent, making you think the factory was next door. Only the pricing reminds you that the catalogs are produced overseas."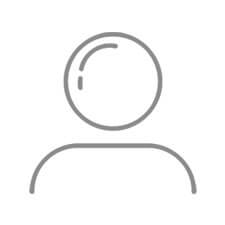 Sonya JF Barnett
Principal, stüsh inc.
"Having our project done by MCRL was a great experience. We had heard horror stories of projects gone terribly awry. Their local Canadian representative was extremely accommodating, even traveling directly to our office. Communication was always open and transparent, and the proofing process was quick and to our specifications which were quite detailed using Eco-friendly processes and materials. We were extremely pleased, both with the process and the beautifully printed result."