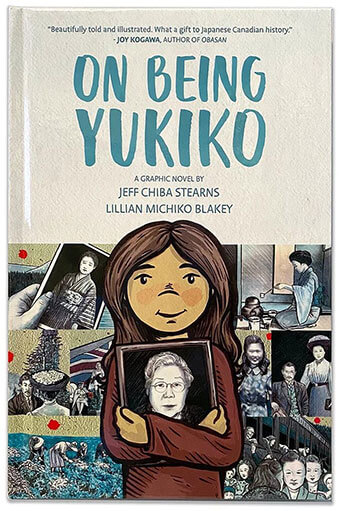 Jeff Chiba Stearns
Emmy® nominated and Webby award-winning animation and documentary filmmaker, as well as an acclaimed author and illustrator.
Jeff's short and feature length films are broadcast around the world, screened in hundreds of international film festivals and garnered dozens of awards. Jeff has published two children's books, MIXED CRITTERS (2018) and NORI AND HIS DELICIOUS DREAMS (2020).
MCRL printed Jeff's second hardcover printing of ON BEING YUKIKO (2021), his first graphic novel created with artist Lillian Michiko Blakey.
As well, the team at MCRL were incredibly helpful and supportive throughout the entire process from file delivery to shipping.
The quality of the books are fantastic and are even better quality than the first printing. Rich colours and really well trimmed and bound. They even offer FSC paper stock.
I recently ordered a second printing of 1500 hardcover copies of my graphic novel ON BEING YUKIKO from MCRL. I decided not to reprint with my original Canadian printer because of some printing issues they had made. Therefore, I knew I had to find a new printer for this second run of books.

Overall, a wonderful experience working with the team at MCRL and I would definitely not hesitate to work with them again for future printings and books!
Print awe-inspiring books.