We know how hard you work on your branding. Why cover it up in a padded envelope or basic box when you can multiply brand impressions with custom mailer boxes and unique packaging.
Let's get creative together
We know it's more than just a box. It's a representation of your company. Our experienced team can recommend the appropriate materials and packaging design to best achieve your objectives.
Do you need a retail box that grabs customers attention?
Does your packaging need to protect fragile items?
Is your box intended for mailing or presentation only?
Is it important to use recycled or recyclable materials?
MCRL is committed to printing custom boxes with the lowest carbon footprint possible. To date, we've planted 36,001 trees through Trees for the Future AND we always use eco-friendly ESKAboard, FSC paper and soy-based ink. Ask about adding social responsibility badges to your custom box.
Unique Features. Attention to Detail. Superior Quality.
All this with outstanding customer service, excellent turnaround times, and competitive pricing.
Get a fast & free quote for your custom packaging or gift box
Here are just a few types of custom boxes we produce.
Magnetic Closure Boxes
Book and Planner Boxes
Subscription/Mailer Boxes
Retail Packaging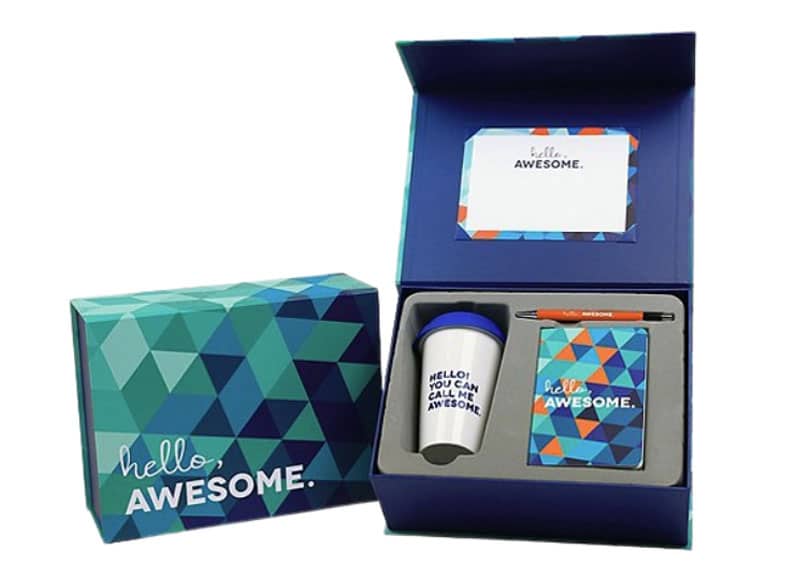 Custom Gift Boxes
Collapsible Gift Boxes
Eco-friendly Boxes
Sleeve Boxes
Telescopic Boxes
Jewelry box
KITTED box
Promo box
Planner box
Custom Gift Boxes
Marketing kit
Not sure what type of box is best?
Here are a few Dos and Don'ts to consider when designing a new custom box or updating existing packaging.
Client Stories
New Pen Box = Better Price
An engraved pen beautifully presented in a sleek box makes a statement. So does the same engraved pen in a box from the local discount store. Presentation matters.
MCRL Overseas Group upgraded this client's employee gift box. We replaced their dated, plastic pen box with an elegant and personalized presentation package that increases the value of the gift, while decreasing the packaging price.
Better Presentation Kit = More Sales
Our client was looking for a durable sales kit for the sales team to showcase their product line to clients. MCRL Overseas Group came up with this compact and impressive box that is boosting sales.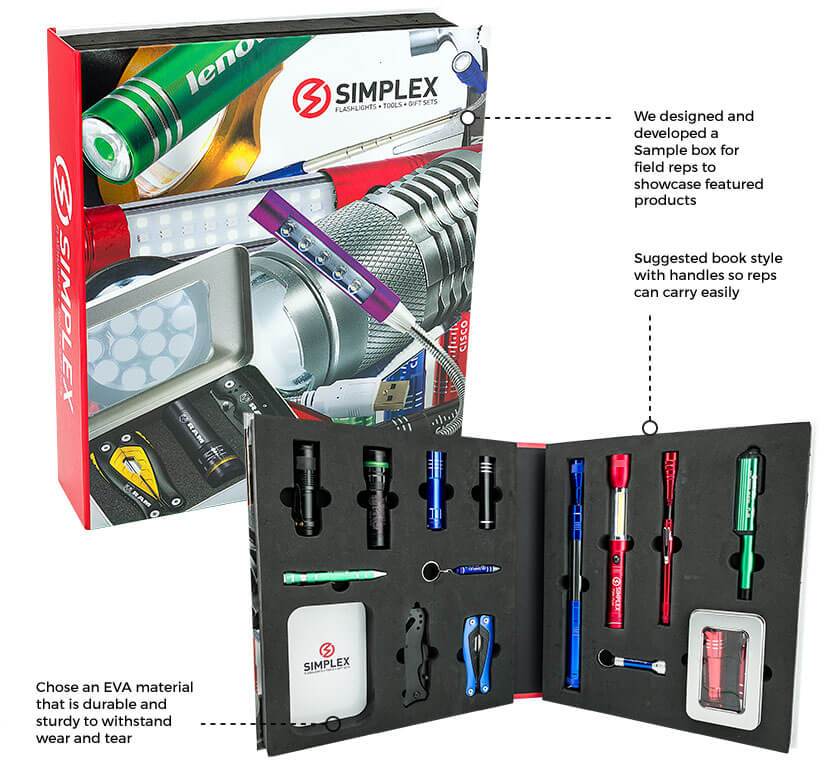 Let your packaging speak for you
An awesome box probably can't do all the heavy lifting – but a well-designed, organized and skillfully designed box enhances the image of your company and what you are trying to sell.
At MCRL, we think if something is going to speak for you, it should be articulate, polished and professional. Since 2004, MCRL Overseas Group has printed high-quality packaging and custom gift boxes – affordably. Our extensive network of long term partnerships and resources allows us to offer you the most competitive pricing. PLUS you get an experienced team in North America to provide hands-on project management and personal service.
Trust us.
Since 2004, MCRL Overseas has met the stringent audit stands of Disney and Walmart for quality, production and delivery. With highly experienced teams in both China and North America, your project is closely monitored at every stage.
We understand that using overseas services may seem risky. That's why we're here. With MCRL Overseas Group, you can have complete confidence that your project will be completed seamlessly and to the highest standards – yours and ours. We have solid, long-term relationships with our suppliers and thousands of successful projects under our belts.
You'll be updated on your project's status throughout the production and printing process. We work with you to ensure a positive, stress-free experience and to deliver a product that surpasses your expectations.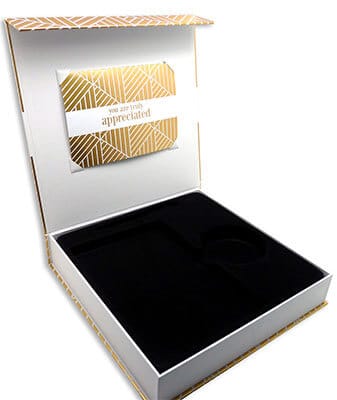 "We've worked with MCRL to deliver solutions for our biggest clients on multiple occasions and have always been satisfied with the results. The process is always smooth and easy, they're a joy to interact with, and the deliverables are beautiful. We've collaborated with them to develop everything from custom presentation packets to framed service award gifts, and we're always pleased with their eagerness to create exactly what we need, as well as their prompt turnaround. We couldn't ask for a more supportive partner."
Environmental responsibility
MCRL is committed to printing safe and affordable products. We do this through soy-based ink printing. Soy-based ink is not only more environmentally friendly than other ink bases, it also produces more accurate colors. Soy is easier to recycle when compared to oil-based ink. Unlike lead, soy ink is biodegradable and renewable. Soy ink is also more cost-effective, requiring less ink than traditional printing inks for the same quantity of print outs.
Have questions?
Book a call with us