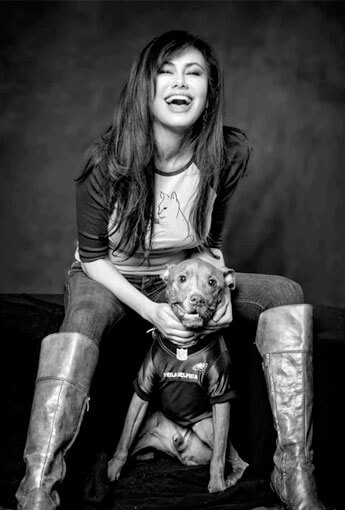 Lucy Noland
Archimedes' Printing Shoppe & Sundry Goodes
GOODE FOR THE PLANET BOOKS
Eco-friendly Client Story
Lucy Noland is an award winning broadcast journalist, co-founder and author at Archimedes' Printing Shoppe & Sundry Goodes. Archimedes' bills itself as a "feel goode company that combines good ol' fashioned fun with purpose". All of Archimedes' books and products are made with pets, people and our planet in mind.
Lucy's latest book in the Gata Unbound series is no exception. In Gata Unbound: Gata's Date with Destiny and Santo & Rini Vow to Save 'Em All, the inspiring feline characters model respect, kindness and hope; characteristics that guide the entire Archimedes' team in their projects.
Lucy and her co-founder, Susan Russell, chose MCRL Group as their printer of choice because of our eco-friendly print options and partnership with Trees for the Future.
MCRL's Environmental Focus
Together with climate-kind clients like Lucy & Archimedes' Printing Shoppe & Sundry Goodes, MCRL (through Trees.org) plants 10,000 trees every year in some of the planet's poorest communities – providing income to families while fighting climate change.
The optional Trees.org badge we print on the copyright page of our clients' books, journals and planners demonstrates that you (and your printer) care about helping the planet and people.
Thanks to Lucy for trusting MCRL to print her story and kudos to the Archimedes' team for their goode work helping our spectacular planet & furry friends.
When Susan and I discovered the environmentally conscious MCRL we were over-the-moon thrilled. Planet friendly? Check. Then we talked with the MCRL team. Patient and kind? Check. (When you're new to book publishing, like us, that's key.) Phenomenal quality? Check.

Our illustrated books knocked the socks off a storied independent bookseller based in New York City and Philadelphia which called them "simply top tier."

In fact, they liked our books so much they did an entire window display. I cannot sing the praises of MCRL loudly enough!