How to Market and Sell A Self-Published Book
3 book promo ideas that don't cost a dime
Read how three authors sold over 10,000 copies of their book within the first year. Without spending a dime.
******
You've written a great book. Found an illustrator. And printed a book you are incredibly proud of.
Just when you thought all the hard work was done, there's that little thing called sales. And how to get them.
Read along as 3 successful children's book authors; Larry Feign, Sheri Fink and Hayley Rose share their tried and tested book promo tips.
Tip #1: Create an exclusive e-book.
High page reads correlate with higher printed book sales.

Authorpreneur Larry Feign has been featured in Time, The Economist, Fortune, and other publications around the world. He writes children's books under the pen name MD Whalen.
MCRL and Larry answered questions about Children's Illustrated Books in this AskALLi article.
Larry talks about how he initially listed his Fart Brothers children's book series as e-books on every platform: Amazon, Kobo, etc.
Almost nobody bought them.
Until he exclusively offered the e-book on KDP and enrolled them in KDP Select. And then an interesting thing happened…
"I started getting page reads—some days maybe 50, other days a few hundred, sometimes a thousand. It didn't add up to big money, but it definitely added up to more than I was earning in sales on the other platforms", says Larry.
Then he began to notice a curious pattern.
"On days when I got a substantial number of page reads, three days later I'd see a bump in paperback sales".
Parents seemed to be using their Prime subscription to preview books. Rather than rely on the limited "Look Inside" feature, they freely download the whole book to make sure it's appropriate for little Billy Bob. Which of course it is, so they buy it", says Larry.
The best part? You get paid twice! Once for the page reads, then again for the paperback sale. Plus the great Book Reviews help with rankings and sales.
Tip #2: Start a Facebook Fan Page & Join Facebook Groups
The best way to attract more Fans is to be a genuine Fan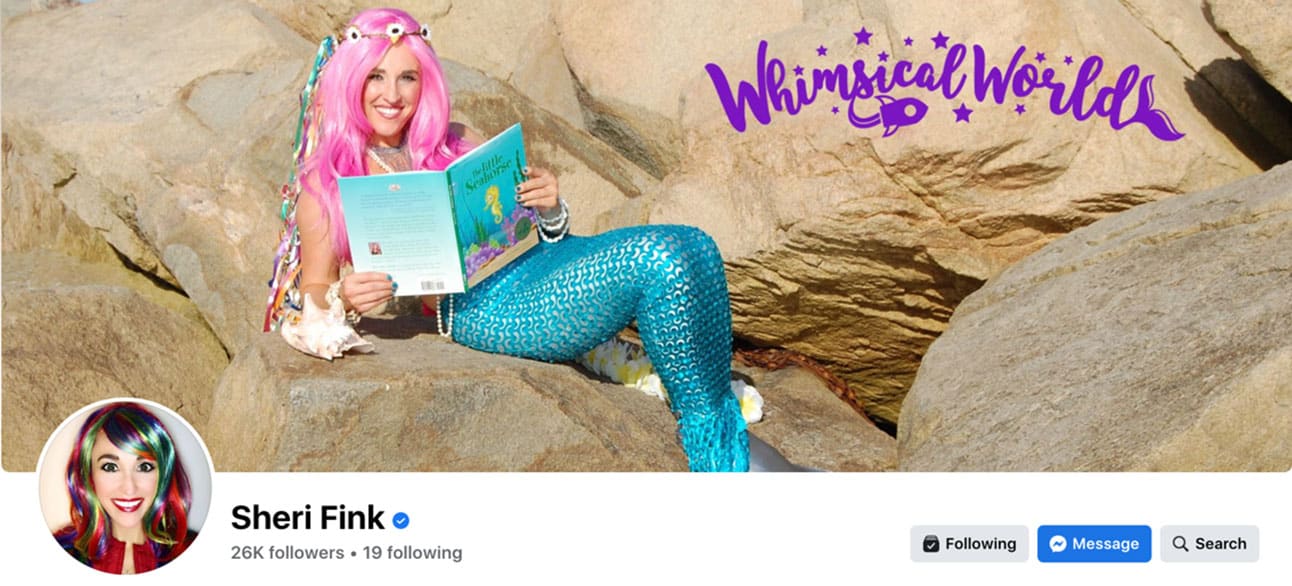 Sheri Fink has 26K followers on her FB fan page, and is a best-selling author of 15 children's books (we've printed them all!), including The Little Rose – a #1 Amazon Best-Seller for over 60 weeks and a #1 Top-Rated Children's eBook on Amazon.
As a successful author, inspiring speaker and President of Whimsical World, Sheri is frequently asked how to publish and market a new book. She's developed many children's book printing resources to help aspiring authors generate awareness and sales for their printed books.
Sheri recommends indie authors create their own Facebook Fan Page.
"Learn how to use it, and help others by promoting them and their books", recommends Sheri. "Actively participate and engage your readers/Fans. Make it fun and reveal some behind-the-scenes stuff on being a writer. Always be yourself and you will have a blast!"
Sheri says a Facebook Fan Page and Instagram account will also help you connect with the biggest book reviewers in your genre. Here are two biggies:
@blissandbooks – a reviewer on the lookout for awesome Canadian books! She has 31K followers on Instagram
@bookreadersclub is a popular book reviewer with 17K followers
Join Facebook Groups of like-minded authors.
"This is a great way to build relationships within the writing community", says Sheri. "You offer each other mutual support and celebration while building exposure for your book".
Note: if you are new to Facebook Groups, here are a few rules of thumb.
Tip #3: Produce a Read-Aloud Video
A great read-aloud video has the potential to go viral and reach millions
Hayley Rose's latest book launched in 2021 and sold over 16,000 copies within the first year of release! with the help of an engaging read-aloud.
Hayley's video is a father reading to his son.
In the video you never see the cover of the book or the pages. It allows the viewer to hear the story and watch the actions and reactions, thus creating an emotional pull.
Hayley's Gomer the Gassy Goat video has over 1.1 million views, along with thousands of shares on Facebook alone!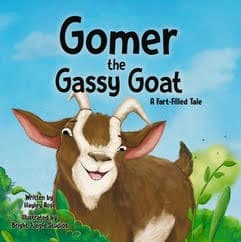 "What I love about video marketing is that it's great for any budget," says Hayley.
"The first thing I do when getting ready to launch a book is to research the books that are selling well within my genre," says Hayley. "I search for videos on YouTube and check for views and engagement. Next I search social media for the same. Engagement is the key."
The elements of a great read-aloud video:
Have an engaging storyteller (someone other than yourself). A little acting experience is a plus
Have an audience in your video. You want to see their actions and reactions. Is the audience listening to the story? Are they pointing to the pictures? If it's a humor book, are they laughing?
Make sure the storyteller mentions the title of the book along with the author/illustrator. The book cover and pages do not need to be seen, but you'll want people to remember the title when they are ready to buy
If possible, add a link to where you want to send customers.
Extra tips:
Research videos of popular of books and Incorporate the elements you like into your video.
Once your video is recorded you can add it to YouTube, Amazon and all your social media pages.
If it's in your budget, run Amazon and social media ads. If you decide to use your video in an ad, take the best one minute clip to post
Great advice!!
Larry gets the last word. He suggests "treating every promo tactic as a science project. If an experiment fails, a scientist doesn't shed tears or punish herself, she analyses why that experiment didn't work, forms a new hypothesis and strategy, and proceeds to the next experiment."
A big thanks to Larry, Sheri and Hayley for sharing their FREE marketing strategies with our author community.
Need help getting your book printed?
MCRL Overseas Group has been helping authors and self-publishers print beautiful, high quality books since 2004.
You're guaranteed an "all in" competitively priced quote (no surprise fees) and peace of mind knowing our expert team is managing your print project. MCRL prints with recycled Eska®board, soy ink, FSC and Tree-free Paper. Plus we plant 10,000 trees/year through Trees for the Future.
Contact Us (at any stage of your project) and we'll guide you through the printing process or you can request an all-in printing quote here