One Author's Crowdfunding Success Story
How a busy mom crowdfunded over $9k to print her first book.
Are you aware that crowdfunding campaigns (like those on Kickstarter) can be created to finance publishing projects?
As a busy mom of four young children, I used crowdfunding to raise over $9K for my first book. In this blog I'll help you understand and prioritize the essentials so you can run a successful campaign too.
Why do authors crowdfund?
Writers and publishers use crowdfunding platforms to access funds to cover costs associated with publishing a book.
Running a successful crowdfunding campaign is a major marketing campaign implemented in a defined period of time.
Authors use crowdfunding platforms like Kickstarter to create an early, supportive community through time-limited marketing.
Backers help to build excitement and are enormously valuable when launching a new book. Why? Because they are invested in the success of your publishing project.
What skills are needed to crowdfund?
Successful crowdfunding requires a broad range of skills; copywriting, graphic design, and most of all, marketing.
Think about what things you can do yourself and what you need to outsource.
Education/Experience: What do I know already?
Network: Is there someone I know who can help me?
Interests: Do I want to learn that skill?
Money: Can I afford to pay someone to do that for me?
Sites like Upwork & Fiverr have freelancers you can hire for certain tasks. For example, I hired someone to help me create campaign graphics and a campaign video.
3 Awesome FREE Crowdfunding Resources
There are many totally FREE resources to help with your learning curve. Here are my 3 favourites.
Facebook Groups, like Crowdfunding for Authors, are a great way to learn and network in the early days. SEARCH for topics you need help with to get information quickly. This group is a great resource bank, support network, and safe space to pitch ideas for feedback.
Canva: Canva is a free-to-use online graphic design tool. You can use it to create social media posts, promotional material, campaign graphics, and plenty more tools to help with the visual aspects of running a campaign.

Marketing Bootcamp: Author David Gaughran offers a free marketing course called 'Starting From Zero" that is enormously helpful for new authors who want to generate engaged, targeted audiences for their books.
My Crowdfunding Story
I ran a successful Kickstarter crowdfunding campaign in 2020 to finance the print run of 3000 copies of my first children's book, The Lovely Haze of Baby Days.
Kickstarter campaigns are NOT the same as collecting donations for your project. I received funding from over 230 backers through presale orders of my book and campaign rewards.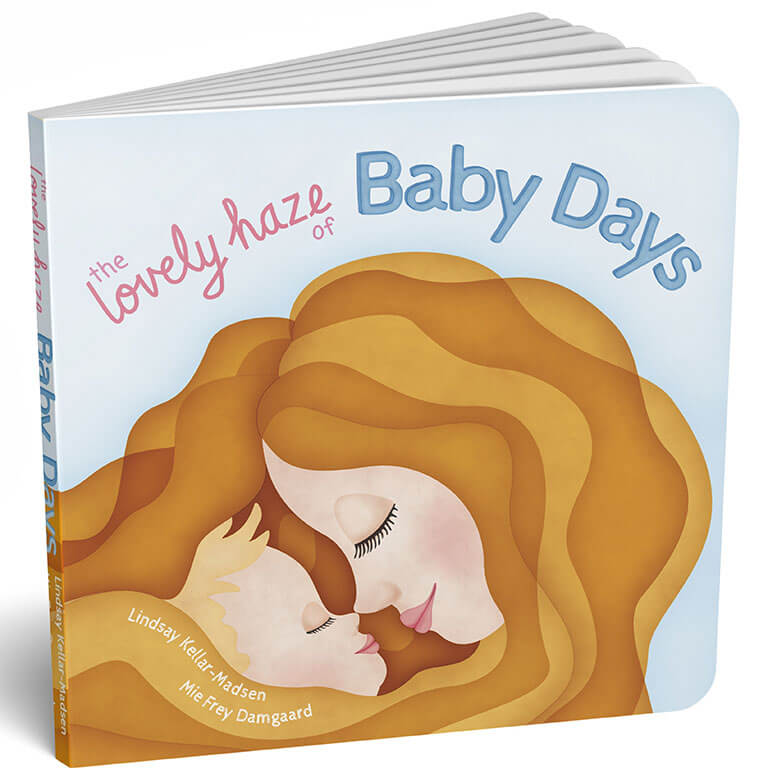 My campaign raised $9k USD and pre-sold over 300 copies of my book.
Crowdfunding allowed me to :
test the market viability of my book
kick-off my marketing
offer exclusive access to the book creation process to my audience
Before launching my campaign, I had no idea how important it was to build an engaged audience. I recently launched my second publishing campaign, and spent about 6 months building an email newsletter audience from 200 to 1100 people.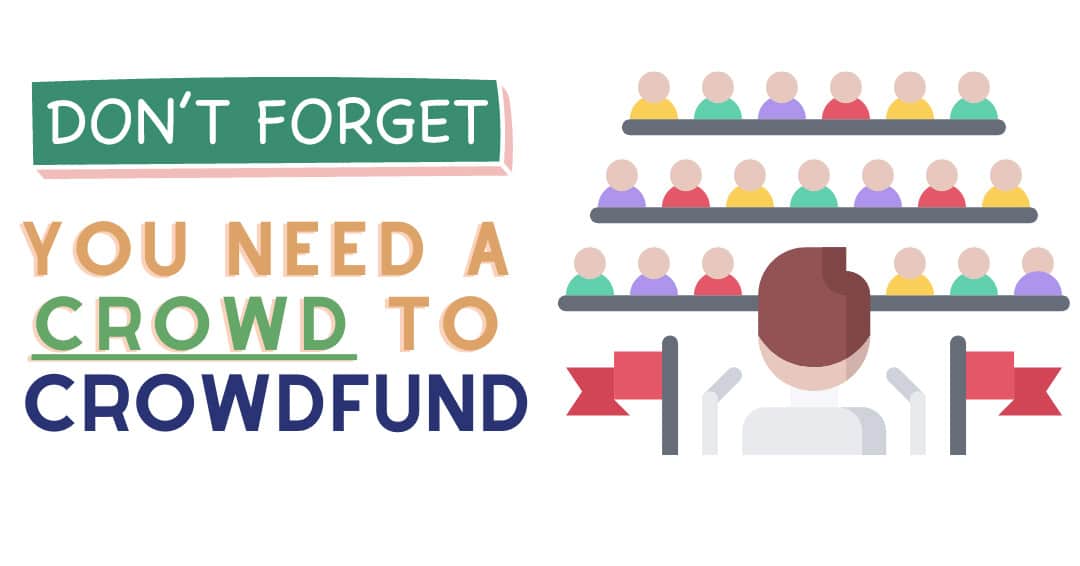 Key Learnings for Launching a Successful Campaign
1. Build your audience months before you launch your campaign
Getting people to notice and support your campaign takes more work than most people think. And you don't want to only rely on family + friends to finance your project. You want to engage with people/customers who will be excited to share information about your project.
2. Organize a launch team
Build a core group of people who are excited about your project and are willing to advertise within their networks. This will expand the exposure + reach of your campaign.
Schedule specific time points during your campaign where you will use this group. The first 48 hours is really important for generating momentum, so this is a great time to ask your launch team to share on their social media accounts.
3. Back other publishing campaigns
Learn from authors before you by backing their crowdfunding campaigns. It helps build your community, gives you marketing ideas and builds your credibility on the crowdfunding platform.
4. Create a campaign budget
Build a simple excel overview to calculate your publishing expenses and print costs. This helps you understand the goal you should set for your campaign. Don't forget to include costs for shipping and distribution of your rewards!
In general, I try to keep my expenses as low as possible to maximize the value to my backers and the value of the campaign. This meant learning a LOT about marketing and creating graphics, but every creator will have their own inherent skill set and skills they need to learn to crowdfund.
Remember: The higher the crowdfunding goal, the bigger audience you will need to fund it.
5. Last but not least…
While there are no shortcuts, the most comprehensive resource I can recommend for getting up to speed quickly is Lisa Ferland's Crowdfunding for Authors course. This is a PAID course, but it will save you MONTHS of research and help you avoid critical mistakes during a campaign.
I hope this blog post is helpful as you consider crowdfunding for your publishing project!
Lindsay Kellar-Madsen, author and guest blogger
Lindsay originates from southwestern Ontario, Canada and now lives with her young family in the Danish countryside. Her new book about seasonal nature play, Meet the Wild, will be published in 2022.
Check out her website and connect on Instagram if you want to learn more about Lindsay's publishing journey.