Board Book Self-Publishing Tips
Tips you need to know!
Board books are a popular format for children under five, primarily because of the durability. If you're considering printing your book idea in this format, here are the basics you need to know upfront.
Board Book Design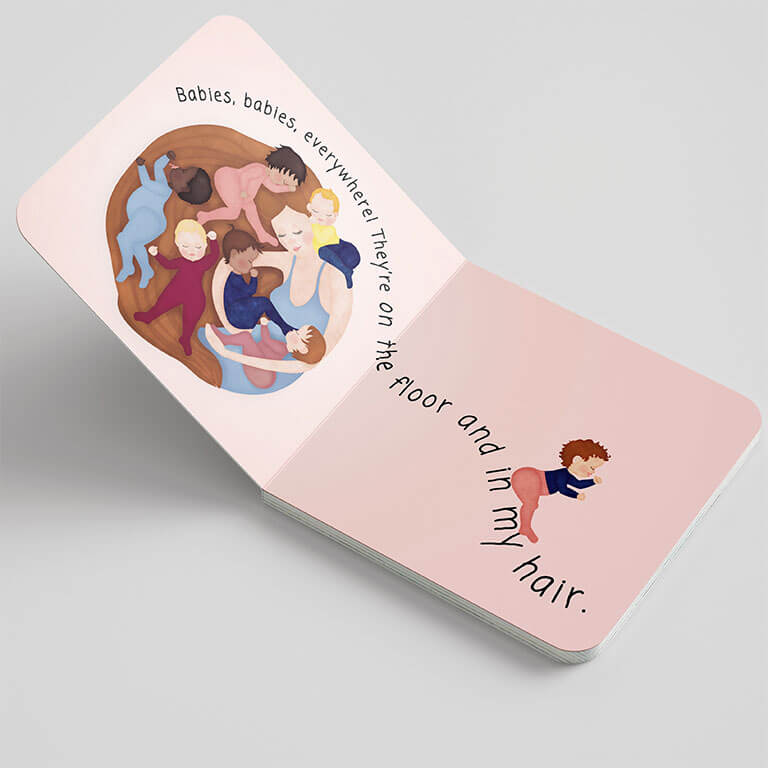 Board books are designed with durability in mind, since children ages 0-4 tend to be rough handlers!
The standard size is around 6 x 6 inches square, so little hands can easily hold independently
Illustrations tend to be bright, with strong contrast, and simpler style to capture the attention of young children
Fun features (e.g., flaps, cut outs, sensory fabrics) can be built into the design of the sturdy board book, making for an interactive story time!
Board Book Content
In terms of the actual content or story, board books tend to be simpler in this respect. While some publishers convert books for older children into a board book format, most board books are expected to be simple.
Short concepts with single lines of text that are quick to read are best. Very young children have short attention spans!
How Board Books Are Made
The printing process for board books requires specific equipment and specialist knowledge to avoid warping of the finished product.
Printed pages are glued to thick white or grey cardboard to create the book pages and all four corners are typically rounded to prevent injuries.
Since there is no cost-effective option for printing board books one at a time (print-on-demand), you will need to get quotes from experienced offset printers for your order.
Safety Requirements
Board books have specific safety requirements since they will be handled (and possibly chewed) by young children.
For example, the cover and inside spreads of a board book should use child-safe ink (MCRL only uses soy based ink) for printing and gloss UV varnish for protection. An experienced printer will know the ink and production specifications that are internationally accepted, so be sure you partner with a credible company.
Get free expert advice for publishing your own board book
Watch Board Books By Design, with author Lindsay Kellar-Madsen and Graphic Designer Travis D. Peterson
Have a children's board book idea? Start your printing journey here.
Special thanks to our guest blogger Lindsay Kellar-Madsen
Lindsay is the mother to four adorable young children. She originates from southwestern Ontario and now lives with her family in the Danish countryside where they spend a lot of time outdoors. Her new book about seasonal nature play, Meet the Wild, will be published in 2022.