The Digital Detox Craze
Back to Basics with Journals and Planners
"Digital Detox" was the overarching theme at Paperworld. Sales of planners grew by nearly $10 million in 2018 according to NDP Group and U.S. consumers spent nearly $210 million at retail for notebooks – an 18 percent increase from 2017.
A focus on wellness and the plethora of "mindfulness" techniques is pushing people away from their laptops and computers in favor of a renewed interest in journals, notebooks and planners. Using a notebook instead of a laptop during a meeting or pencilling tasks into a planner are ways consumers are reducing screen time and reliance on technology. While devices are integral in our digital world, people are finding pen on paper provides a creative outlet and sense of comfort needed in busy daily routines.
Women in particular are drawn to this trend. Bullet journaling alone has caused a huge demand for back to basic paper products amongst females, according to NDP Group. #BulletJournal is a productivity technique that turns any paper notebook into a powerful productivity tool. There are over two million Instagram posts containing the hashtag "#bulletjournal".
Retailers and manufacturers in the office supplies space are taking notice of this digital detox and responding with beautiful, practical, one of a kind journals and planners.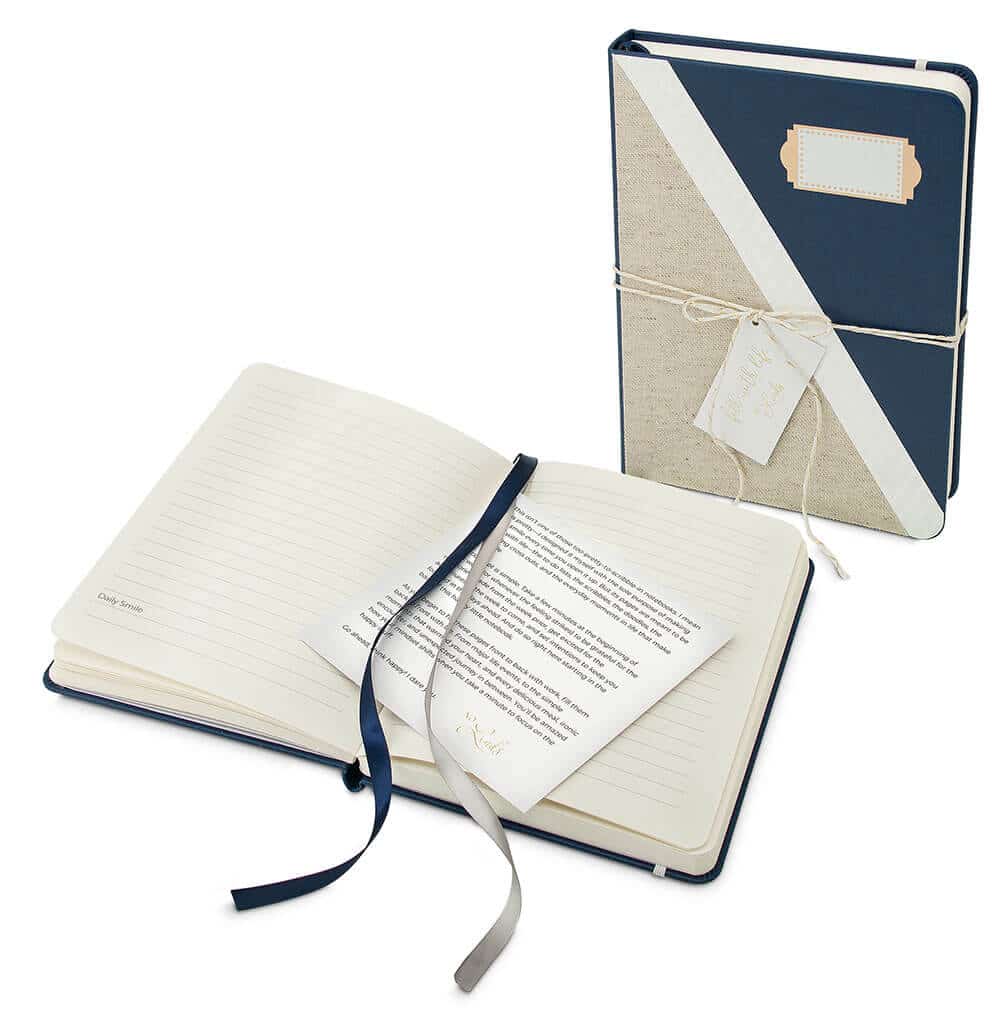 Most Important Features
Journals can be personalized and stylized in so many ways, for so many purposes.
The cover of your Journal tends to be the key selling feature that speaks to the end user. Covers can be plain, embellished with your branding or printed with a special message. Many of our clients design covers on linen, kraft, ESKA or leatherette textured material.
The paper is the second most important feature in journal design. If the journal is for bulleting or planning then lined paper is likely preferred but some consumers prefer a blank page to inspire creativity and new ideas. The right opacity, weight, tone and finish will create a one-of-a-kind journal sure to impress (and sell).
Embellishments like elastic bands, corners, ribbon and binding cause your journal to stand out from the crowd online and in retail.
Have an Idea?
Share your vision or examples of journals you love and MCRL Overseas Group will work with you to design a well-constructed, unique journal for home, work or office that consumers will love.
Let us help you design
an awesome journal
Checkout all the available features