Print your
military yearbook
with MCRL Overseas Group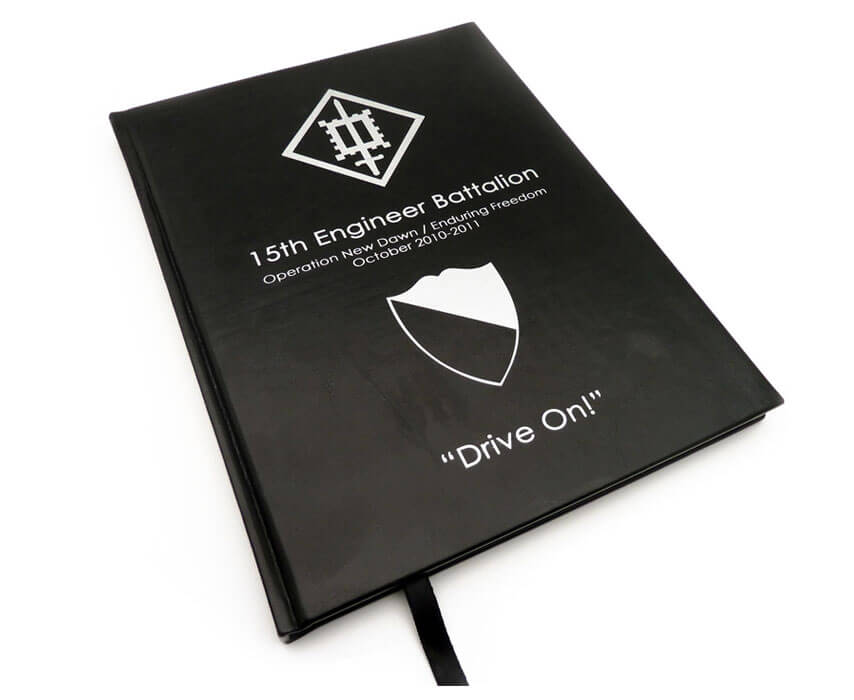 The military incorporates unity, a sense of purpose, direction, and values hard to find in other career fields. There is a deep feeling of connection forged in the heat of battle. Members of the military understand they are part of something bigger than themselves.
MCRL Overseas Group specializes in printing impressive, quality yearbooks that stand the test of time. MCRL Military Yearbooks allow generations of family members to proudly show and share the hard work, sacrifices and bravery of their loved ones.
Get a fast & free quote on your military yearbook
Military yearbooks feature:
Premium leatherette covers
Metal or embroidered badge inlay covers
Durable smyth-sewn binding
Military yearbooks can be printed in custom sizes but most orders are typically:
Contact us for a quote today!