Printed Shopping Bags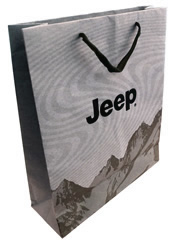 Save 30-50% on your custom shopping bag printing order with MCRL Overseas Printing.
Whether you're looking for customized shopping bags for groceries or retail for small or large items, we have the plastic bags, paper bags, reusable bags and vinyl bags in a variety of sizes and price points to fit your needs. Customize your shopping bags by printing your logo and company or product details.
Our team of printing experts work with you to print top quality custom printed shopping bags at affordable rates. To ensure your satisfaction, you'll receive a hardcopy proof of your custom shopping bags prior to printing for your approval.
Request your shopping bag printing quote now.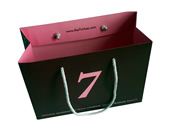 Related Products:
Custom Printed Boxes
Plastic Loyalty Cards
MCRL Overseas Printing is your number one choice for affordable, top quality, high volume printed shopping bags printing jobs that:
are completed on time
are completed on budget
result in top quality printed paper, plastic and vinyl shopping bags
Benefits of packaging printing with MCRL Overseas Printing Services:
Save Money – Our competitive pricing saves you 30-50% over domestic printing services, allowing you to produce a higher quality and more unique looking printing job.
Quality Service and Products – Our experienced team is dedicated to quality and service to get your printing job done right, the FIRST time.
Hardcopy Proofs – Know what you'll get before the print job is sent to print.
Eco-Friendly – We use environmentally responsible products without jeopardizing the quality of products produced.
Door-to-Door Delivery – Orders are sent via insured shipment, door-to-door and all freight and customs clearance are handled by us.