Why You Should Hire a Designer
Even if you know nothing about design
With online design tools, like CANVA, who needs a professional designer?
Probably you, if you're reading this post.
Nothing against CANVA (we love it for social media posts) but a professional designer understands design elements and the tools needed to prepare press ready files that improve a printed product's readability and flow.
A good designer is good for business.
There's a reason why planner companies, like Erin Condren, use professional designers. To get into bookstores and top planner lists the difference comes down to good design vs great design.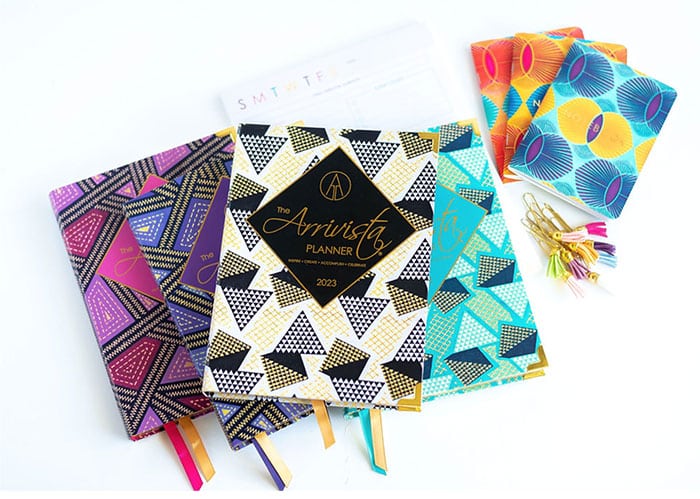 An experienced print designer will know how to…
Design a unique cover with desired features and decorating techniques (i.e. foil stamping, deboss, glitter, etc.)
Build spreads and pages that align with your vision (and your printer's templates)
Create print-ready files – correctly the first time – saving you time and frustration
How to find the right designer for your Planner or Journal business? Follow these 5 simple steps.
1. Determine the design support you need
We recommend getting a designer involved early in the design process.
But maybe you've already started and need a pro to pick up where you left off? Or a designer to tweak your print-ready files? That's ok too.
Noel Mercieca, one of our recommended graphic designers and founder of Breakpoint Design, says "I work with clients in various stages of their project. The key when looking for a designer is to know the type of support you need.
When looking for a design pro, find someone who complements your personality. Whether you're highly creative and hands-on, or just starting from scratch, you'll prefer a designer who's a team player who's willing to help refine your vision and add to it.
Know the type of journal or planner you would like to create. Your pageantry, theme, and tools should focus on the end user and the experience you will provide."
2. Find an experienced designer for your project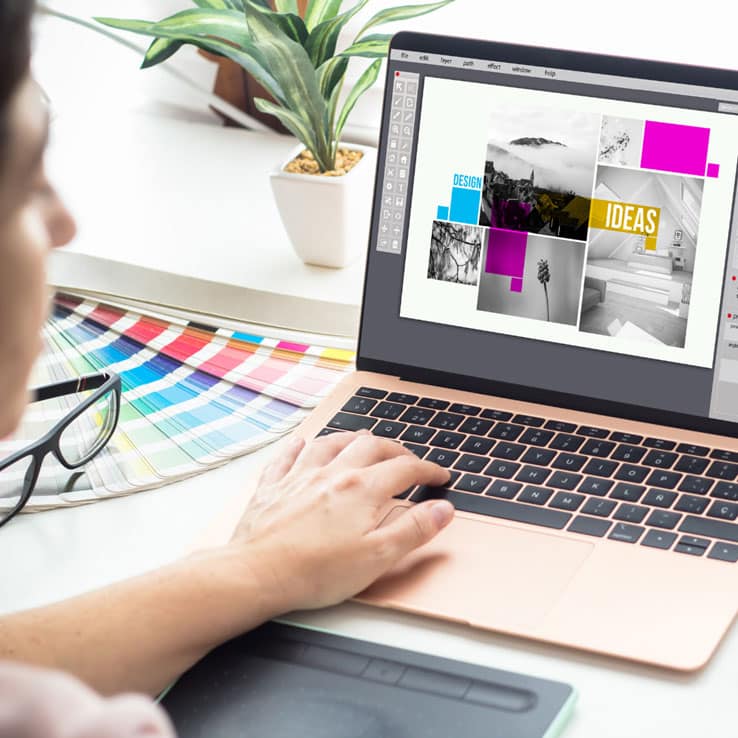 Just as marketers have specialties, so do graphic designers.
According to Mercieca, "Businesses creating Planners or Journals are looking for Print designers. Some designers, like myself, have experience in multiple specialties."
Hiring Tip: If the designer you find does not understand our artwork submission guidelines (standard in the industry) then keep searching!
The benefits of hiring an experienced designer include:
You won't have to spend as much time describing the "look" you want
You can reference specific materials from the designer's portfolio as examples of what you're looking for
You can give the designer more creative license
You'll have fewer revisions which speeds up the printing process (and frees up time for growing your business)

3. Prepare a short creative brief
To ensure your designer understands the scope of your project, document the following specifications…
The final format. Will your Planner/Journal be printed, a digital download, or both? The file formats will differ based on your needs.
Who is your target audience? Include a profile of your ideal customers as it will inspire ideas and the right aesthetic.
Create your mood board. Create a folder of links and pictures of designs that match your vision. This PicsArt blog post describes how to make a mood board.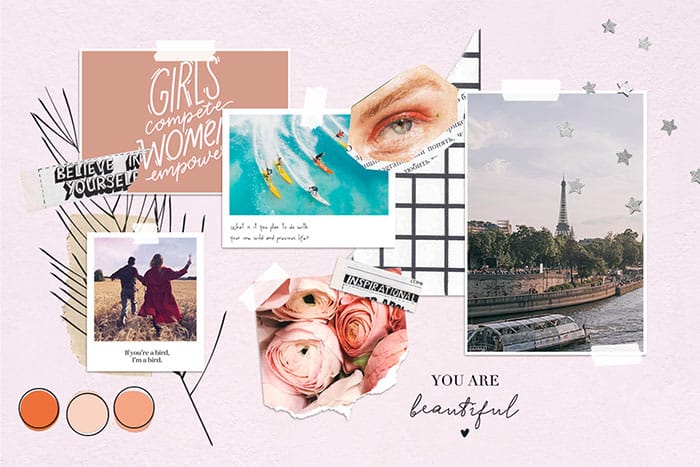 "The owners I design for tend to have a niche. They really understand the profile of their ideal audience. It's important for a designer to have this information, plus visual examples, so the design aligns with their vision", says Mercieca.
List of deliverables. For a printed Planner or Journal, you'll need a designer to create print-ready files as per your printer's templates (here are our artwork guidelines). If you need accessories that require branding (such as stickers, snap-ins or other add-ons), be sure to include this in the creative brief.
Project milestones and deadlines. Design projects often go through several revisions. Establish a timeline and review process so deadlines work for everyone. "Don't wait until the last minute. Always add a buffer. Share a Google calendar as this will help with managing timelines", suggests Mercieca.
4. Get to know common design and printing terminology
It's a good idea to have a basic understanding printing terminology and colour profiles used for printed products. This will help you communicate with your designer and printing partner.
5. Request a couple quotes
To print a Planner or Journal that is comparable to the best printed Journals and Planners on the market, you'll need a great designer AND an excellent printer. Just as we recommend getting a couple printing quotes, it's a good idea to get a couple design quotes.
It may seem strange that we recommend getting other quotes. We're confident you'll find the designers we recommend and our expert printing team are the most:
Experienced
Competitively priced
Easy to work with
Key Takeaway: You don't have to know it all! You just need an experienced designer and printing partner you can rely on. A little time spent upfront finding the right team will ensure a top quality printed planner AND a positive printing experience.