Our leadership team
Mankit Chan
President and Chief Operating Officer
Mankit founded MCRL Overseas in 2007. As a buyer for a large organization, he was frustrated paying premium domestic prices for items that he knew were much less expensive to produce overseas. MCRL was one of the first companies to enter into the overseas print and production business at that time. Mankit's solid understanding of the North American procurement process gave him a noticeable competitive advantage. His expertise combined with a strong belief in consistent customer care has led to the company's dramatic growth and expansion into packaging, promotional and product sourcing services. Over the years, Mankit and his team have learned a thing or two. They are strong believers in taking a hands-on approach, regularly making recommendations and identifying potential issues before they become a problem. This is especially important when working on large orders in the overseas manufacturing world. Mankit's understanding of the culture, language and processes make MCRL Overseas Group the "best in class" provider of print, packaging, promotional or product sourcing services.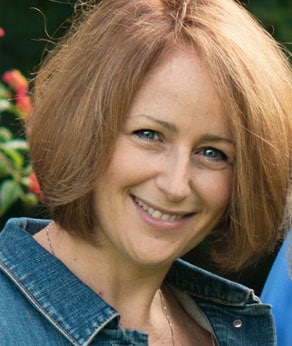 Carol Popper
VP, Production
Carol Popper joined MCRL in March of 2016 and hit the ground running as our Print Production Manager. She came to us after working over 20 years for a busy Toronto Advertising Agency as their resident print broker. She completed the Certified Print Production Practitioner Program at The Institute of Communication Agencies in Toronto and has extensive experience and in-depth knowledge of offset and digital printing as well as different bindery and finishing techniques. Carol has a passion for print and clearly remembers the days before digital when actual film was used to create printing plates! Carol loves interacting with customers and working on so many varied projects. She acts as "liaison" between the customer and our plant overseas and addresses any/all issues that come up, sometimes even without the customer's knowledge, to ensure production progresses smoothly. Regardless of the size of an order, Carol gives each client her utmost attention. "Each project is exciting and new. Our customers have varying degrees of experience when it comes to print. I love being able to help with any production issue and offering my recommendations to ensure the best possible outcome." When Carol is not working, she enjoys spending time with her husband and 3 kids or curling up with a good book (print on paper of course… no digital books here!).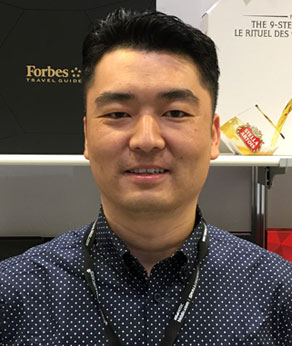 Steve Li
VP, Operations and Procurement
Steve has extensive experience in the Chinese manufacturing industry with a strong understanding of North American standards and expectations. Steve has been integral in our team's ability to adapt to the drastic changes in the Chinese manufacturing sector over the past few years. He leads our team in China and continues to streamline and strengthen our operations and manufacturing capability.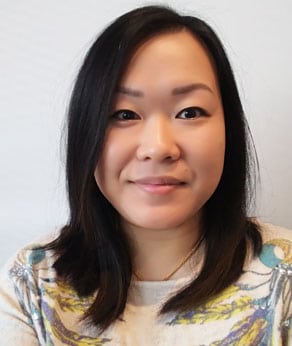 Jamie Sholl
Operations Manager
With over 7 years of experience in logistics and warehousing, Jamie has all the industry intel in the shipping field. Her main goal is to get the goods to its final destination in a timely manner and to keep clients happy. Managing operations from China to North America is no small endeavor. Her passion for excellent customer service and satisfaction is what keeps her moving forward in this volatile industry. Jamie leads the team in Canada and is constantly looking for ways to improve productivity and standards within the supply chain. When Jamie isn`t working you can catch her eating and spending time with family! She is a big foodie who takes pleasure in trying all kinds of foods from different cultures.
Noel Mercieca
Design Director / Photographer
With over 18 years in the Design & Graphics field, Noel has led creative strategy and developed engaging visual experiences spanning a variety of sectors including automotive, food & beverage, technology, apparel, financial services, technology, government and non-profit. Noel is full of ideas for MCRL in terms of product design, print collaterals, packaging, photography, online media, microsites, video production and more. When not at his computer, you'll find Noel behind a camera taking incredibly beautiful nature photos.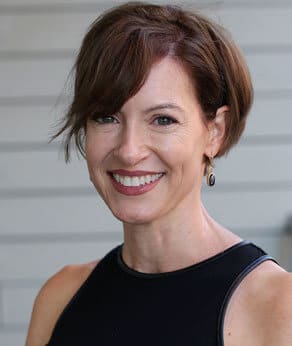 Lori McKnight
Senior Marketing and Communications Consultant
Lori applies the 4Ps of marketing (Product, Price, Place and Promo) to MRCL Overseas Group's 4 Core Ps (Printing, Promotion, Packaging and Product Sourcing services). Lori developed and leads the execution of our strategic marketing plan. Lori's communications expertise and educational resources are valued by our team and clients. She is always on the lookout for creative ways to promote our clients' awesome and innovative products. A win-win for our clients and MCRL Overseas Group. Lori has a MBA and over 25 years of experience helping companies of all sizes and industries engage with their target market.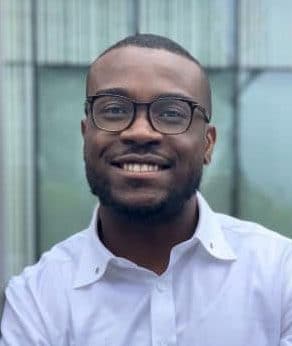 Joshua Minkutu
Marketing and Sales Coordinator
Josh is all about people and processes. His positive attitude, conscientiousness and passion to help others achieve their goals makes him very popular in the office and with our clients. Josh is the guy who responds to requests for quotes and is known for his ideas and problem solving. Joshua believes in people, loves to have a good time, and enjoys meeting different faces. Not one to sit around, when he's not working Josh enjoys playing pick-up basketball at the YMCA with friends and teaching non-competitive sports training to children.